Lost Alpha is a community that aims to create the best resource for Lost Alpha, the standalone modification made by dez0wave.

All pages can be edited and you are welcome to join us and contribute to this wiki. Everyone is free to create a new page or edit an existing one and be sure to read the guidelines of the community!



"
Have you ever dreamt of playing the old, forgotten S.T.A.L.K.E.R.?
- Dez0wave teaser
"
Lost Alpha is a standalone modification, bringing back features from earlier versions of S.T.A.L.K.E.R and also having new additions.
If you want to help but you're not sure where to start, check this list of wanted pages for commonly linked-to articles that don't exist yet. Another helpful activity would be improving on the various stub articles in the Lost Alpha wiki by expanding them. Don't know how to? Check out the Help pages!
Having trouble finding what you are looking for?
The Lost Alpha Universe buttons and titles below link to the various categories and articles.
The Lost Alpha navbar has dropdown links to similar locations including an aggregation article called The Zone Files.
Or try the search function in the Fandom navbar for a specific wiki article. Searches are usually case insensitive.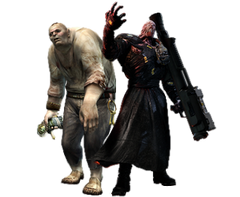 Blogs
OK, so i've been playing LA for a while. I have replayed my beginning games (namely the storyline in cordon) a number of times, and looking back I think I really suffered from not knowing what the hell I was doing. I've got no idea whether or not anyone really comes here anymore, but this'll be just a bunch of tips and advices to take on your firs…
See more >